Ramzan isn't simply 1 month of fasting – it is a 30-day opportunity to Right Every Wrong! Cleanse the mind of Evil, Erase thoughts of wrongdoings. Let love for mankind fill your heart and lead you to good deeds (action).
We all know Ramzan is a month of fasting, observed by Muslims brethren and sisters across the world. But that's not all that this month is all about. Now, for one moment here, just pause and think about it, Ramzan is ONE WHOLE MONTH dedicated to perseverance through abstinence.
Then again, that's one way of looking at it. However, the other and more exact way is perhaps the fact that Ramzan signifies not mere 30 days or 4 weeks of fasting but 720 hours and 43, 200 minutes of learning and living the tenets of Islam and most importantly, implementing the knowledge every single moment– 43, 200 minutes to be precise. And it is in these 43, 200 minutes that a followers' Emaan is put to the test.
However, Emaan or belief is not the only thing that undergoes a litmus test, his willingness for introspection and undertaking a process of self-reformation for the better are some of the other key fundamentals that a follower must adhere to.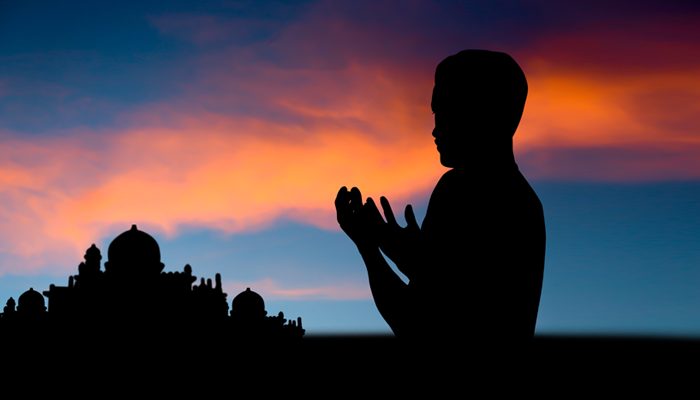 The real test of Emaan is not the followers' endurance or his resolve of surviving without food or water, but the most important undertaking which he is ordained for – that of cleansing the mind and seeking ultimate guidance from the Holy Quran.
6 or less hours of rest- Different time zones around the world mean there are varying lengths of time between Fajr and Maghrib and again between Maghrib and Fajr. Believe it or not, the time duration between Fajr and Maghrib in some countries such as, say, Greenland can extend upto 21 hours. But to a true follower, the more arduous the fast, the more steely his resolve becomes and the closer he gets to the almighty at long last.
He knows your struggles and how much you can bear – The Almighty showers his forgiveness each time your hands are raised in prayer
FAQ
Dark Mode website design has been adopted by some of the biggest technology giants out there. Needless to say dark mode is projected as a beneficial aid to the customers who use their tech rather than as a beneficial feature to the service provider. Dark Mode is easy on the user's eyes, especially in low light or at night. The dark design stretches their battery consumption enabling them to spend longer hours on their phones without having to charge the phone. The design is also aesthetic focussing more on text over a dark background that pops out. The search engine doesn't have a preference for dark mode over light, but the higher number of users automatically signals the search engine to improve the ranking of the site.
Website design has come a long way from the basic blue and white theme with black text to colourful, interactive spaces that have become even primary source of income for businesses. Here are the latest trends in web design that will keep you on top of the industry. Parallax Animation: The foreground is designed to move faster than the background creating a 3D visual effect. Neumorphism: Digital embossing with soft backgrounds with overlay elements that have a shadow to lift them off the screen. Dark Mode: Like mobile apps websites too are turning to dark mode to give viewers a comfortable experience. Pastel Colours: Businesses are going with pastel colour themes to give a visually soothing customer experience. Scrolling transformations: The elements on the screen are designed to move and transform with scrolling creating a video like effect.
Congratulations on your decision to make a website for your business. Follow these steps for the best way to build a successful website.
Choose a web developer. Find a web developer with experience and knowledge of website design.
Choose an initial web template. Select a suitable template and ask your developer to build and customise on it.
Edit and Review the site. Insert your content, images and graphics in the website. Before launching it, test the site's performance to work out the kinks.
Create a domain. A domain is the unique address of your site and has to be registered with a domain provider.
Publish your website: Now that your website is designed and done, you are ready to publish it.
When searching for a web developer, it is important for you as a client to know the difference between website design and website development. The difference is quite distinct but a web developer is capable of doing both if they are skilled enough. Web design is the initial ideation and planning of a website's layout, appearance and content. Web development is the actual process of developing code for creating the site and its subsequent maintenance. Web design is about creativity, while web development is completely technical. You need to engage the services of web developers who can help you with both, as they know how to recreate your brand personality on the website.