Why Digital Marketing matters for B2B:
If you have been in the B2B market for a while, you know how to reach potential customers. Why do you need to insert digital media? Because Digital Marketing keeps you Competitive and improves customer relationships.
"You need to innovate just to stay in place, let alone to get ahead of the competitive curve."
Essential Features of Digital Marketing:
Digital Business will cause deeper business change than Internet technology created in the past. You will need to take digital right to the core of everything you know and rely on.
Digital marketing techniques can support B2B marketing well since B2B relationships are about building reputation, demonstrating capability and showcasing credibility.
The route to effective B2B digital marketing unquestionably lies in engaging customers and prospects and providing them with useful, relevant content that improves their own business' revenue and performance and positions yours as an expert to rely upon.
Digital Marketing: A 21st Century Imperative:
How can a small B2B-focused company get back into the discussion in this age of digital selling?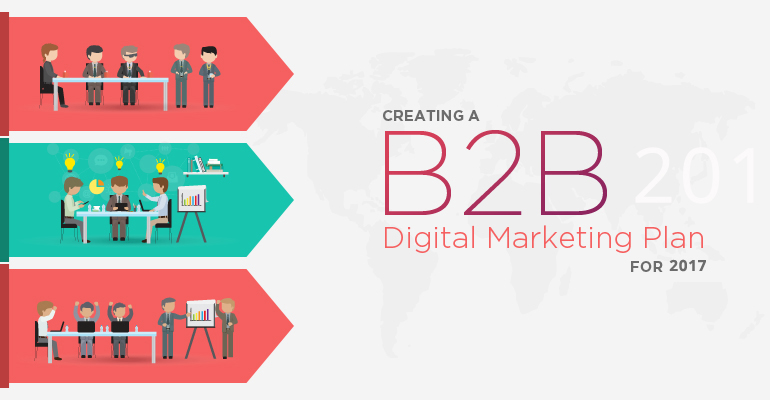 The following is a summary of the top digital technologies and tactics that can be implemented by B2Bs, to be ranked based on effectiveness, relevance, and ROI.
Your website is your digital kingdom, a place where you can share your brand story, connect people directly to your company and make that all-important first impression.
B2Bs are turning to content marketing more than any other digital marketing technology. The more often you tell, the more likely your story will be heard.
B2Bs believe SEO is an important part of executing their digital marketing strategy, second only to content marketing.
Social Media- Connect your ideas with the World.It can be a terrific way to boost your company's visibility online. One of our strongest recommendations is to focus on sharing highly useful and targeted content that's of interest to the people you want to connect with.
Email is considered the most important digital marketing tactic today; ahead of content marketing, SEO and Social Media.
Placing Content in the right place to the right audience- paid advertising on platforms like AdWords along with social-media ads can have their place.
Increase Visibility and Reach- Republish the article on LinkedIn.
Build Commitment- Make Social Links easy to spot, for people to Like, Follow, Share.
Link to RSS feed
White papers, eBooks can help you generate leads and measure your investment.
Create Email forms for newsletters.
Digital marketing is about driving a better customer experience, earning sales and retention by focusing on the importance of one-to-one marketing. By these activities, it's easily possible to succeed in the digital economy.
Simply out, now is the time to rethink your marketing mix. If you want to remain successful in the B2B space, you can't ignore the fundamental changes that are resulting from your customers embrace of the Internet.
49% of Companies are increasing Digital Marketing spend this year. Are you investing smartly?
Being Founder & CEO of Open Designs India LLP. We are one of Chennai's premier Digital Media Agency since 2000, We work on Responsive Website Design , Internet Marketing, Social Media Management, E-commerce Applications & Mobile Apps.

We promise to cater to your needs with the best possible solution as we previously have for our clients for their Website and Digital marketing requirements. In the interim would like to take you through our company's journey.
For More Information Visit:
Web design and digital marketing company
Tags:
b2b digital marketing strategies
b2b digital marketing trends
business to business marketing strategy
digital marketing for b2b
digital marketing for business to business
Winning B2B Marketing